Electric vehicles offer so much more than just their eco-friendly status; they are also highly economical to drive, making them an excellent choice for commuters. And if that's not enough incentive, you never have to worry about the gas pump. Nevertheless, recharging the battery can be a challenge. Due to the size and capacity of electric car batteries, they will take hours before charging sufficiently. With public charging stations presenting limited availability and performance, it's no surprise that most drivers of electric vehicles want to charge their cars at home.
At Lowry Electrical, we can install an electric car charging station into your home electrical system for all brands of electric vehicles and hybrid vehicles. The installation process is simple and affordable plus the cost for home charging stations are budget friendly and the amount of electricity required to charge the battery each month is minimal. Installing an EV charger at home is a great way to give yourself the convenience of charging your electric vehicle in your own driveway or garage. You can charge the battery overnight or any time you are home and don't need to use your vehicle. Having an EV charger installed at your home makes recharging your electric vehicle convenient and economical.
Selecting an EV Charging Station For Your Home
As gas stations fill up your car with fuel, electric vehicle chargers offer you a recharge whenever needed. Gas pumps have varying prices per gallon; the same applies when you charge your vehicle. Naturally, if you own an electric vehicle or if you're considering buying one, you'll want to know what kind of charging station would be best for your needs. There are three levels of EV chargers and they can range in price from $180 - $2,000. Level 1 chargers connect to any standard outlet but this is the slowest way of recharging an EV's battery. It takes between 8 and 24 hours and they may not charge completely overnight. Level 3 chargers, or DC fast chargers, are the superchargers you find at convenience stores and commercial locations. These can add up to 200 miles of range per hour or provide a full charge in as little as 15 minutes. However, a Level 3 Tesla charger for example, is not suitable for residences due to its size and demand on the electrical grid. So, Level 2 chargers are the way to go. This charging solution provides maximum convenience for your EV at home and it can charge your car's battery in just four hours. You'll need to know your EV battery specifications and its plug type so you can select the best electric car charging station for your needs. Then, the experts at Lowry can install a dedicated line in a short amount of time.
How Lowry Electrical Installs Home Charging Stations
Our award-winning company is wholly devoted to delivering uncomplicated, effective, and reasonably priced services. We work enthusiastically to make sure our customers experience excellence in every way. Here's an overview of our installation process and standards.
A Lowry Electrical staff member can make a site visit to your home or use information and pictures you provide to determine your needs and provide our recommendation or estimate. We review the entire job, including safety protocols and code compliance. Our licensed electricians will help assess the best location for your charging station and inspect your home's electrical system to ensure it meets the car's requirements and that all safety codes are met. We consider how much power your electric or hybrid vehicle requires and the type of charger to be installed. We will evaluate the power requirements for your charging station, including its electricity usage and the type of outlet we will install. Your EV charging station has specific electrical requirements, and we may need to upgrade or replace your existing circuit breakers or the panel to meet these specifications to ensure your electrical system can handle the additional load of the charger. The installation process typically involves running wiring from your electrical panel to the charging location and mounting the charger on a wall or post to ensure a secure installation. Finally, we inspect the area to ensure it meets all utility companies' safety and compliance standards. While there are many variables to consider, we will provide expert installation and ensure you have easy access to the charging station.
At Lowry Electrical, we can provide a detailed and accurate estimate or plan for your EV charger installation. We explain the process so that you know exactly what you're paying for. While not every job is identical, a Level 2 installation can typically be completed in less than a day. Afterward, we clean up, inspect the new equipment, and ensure you're satisfied with the work. If you ever feel you need a checkup or routine maintenance, we can come out to check the outlet and all electrical components to it to ensure safe operation down the road.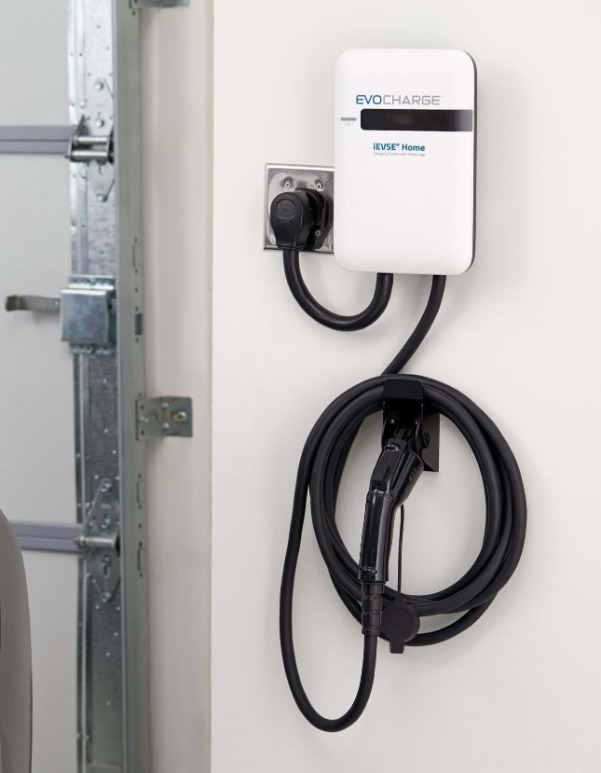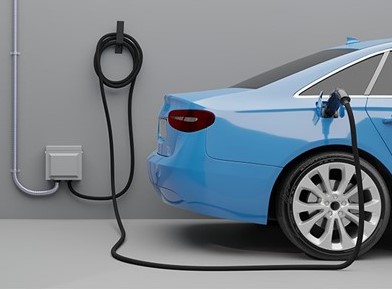 Lowry Electrical: Your Expert Contractor for Installing EV Chargers

Lowry Electrical strives to provide excellent service for all your electrical needs. We understand the importance of having reliable electric vehicle charging capabilities. With experienced technicians, we offer top-notch installations at a reasonable cost, courteous customer service, and timely completion of projects.
Since 2005, we have been dedicated to serving our loyal customers in New Braunfels, Comal County and the surrounding areas with respect and professionalism. So, if you're looking for an expert electrician to install your EV charger, contact us at (830) 237-6219 to learn more about our services.